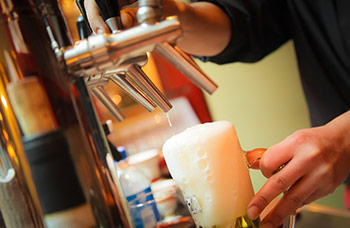 The rewards can be great and risks are many in the bar or restaurant business. You want insurance coverage that can reduce the risks and vulnerabilities you can experience in the hospitality industry. We understand the scope and the details of protecting your business from these potential hurdles.
Restaurants
Here are examples of variety of restaurant and hospitality businesses we can find insurance coverage for.
diners
sandwich shops
banquet halls
family restaurants
franchise restaurants
ice cream stands
coffee shops
catering businesses
cafés
Restaurants and Taverns / Bars
We also cover tavern and bar businesses that may or may not include a restaurant.
sports bars
martini bars
brew pubs
ale houses
Small Food Service Businesses
We can find policies designed specifically for the following types of businesses.
bakeries
coffee or ice cream shops
delis