Why Do You Need Boat Insurance?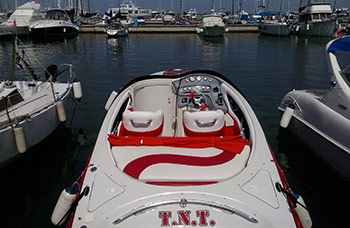 If there's an accident while you're out on the water, boat insurance coverage could help cover you, your passengers and your watercraft. You may think that your homeowner's insurance policy will cover these items, but most policies consist of limited coverage and are not designed to offer you that type of protection.
Some banks, marinas or states may require you to have boat insurance. Some banks will want you to get boat insurance as a requirement to get a loan. Marinas may want you to get boat insurance before they will let you use a slip. Some states require boat insurance too.
We can offer coverage for bass boats, houseboats, pontoons, powerboats, ski boats, sailboats and inboard and outboard motorboats. Coverage is also available for other personal watercraft such as jet skis, wave runners and wave jammers.
Types of Coverage
Consequential Coverage
Consequential coverage can cover loss on your boat as a result of wear and tear, not just from an accident.
Mechanical Breakdowns
Mechanical breakdown coverage can help with costs related to repair or replacement of a lower unit on an outboard motor or upper and lower units on inboard / outboard motors if you have a mechanical breakdown.
Specialized Coverage
Specialized coverage can cover some specific items on your boat like an expensive prop or navigation equipment.
Salvage
Salvage coverage can pay to remove your boat due to damage, whether it be substantial or minor.
Towing
Towing coverage can help with costs related to towing, fuel delivery, soft ungroundings and jump starts if your boat breaks down on the water. Coverage may also arrange for the tow and pays the tow operator directly.
Total Loss Replacement for a New Boat
Total loss replacement for a new boat may either buy you a new boat or give you the purchase price you originally paid for the totaled boat, depending on the policy you have.
Additional Coverage
Depending on the policy you select, you may be able to add more coverage options for medical payments, personal effects and uninsured boaters liability. Many policies will cover items like anchors, oars, trolling motors, tools, seat cushions, and life jackets.