Auto Insurance Basics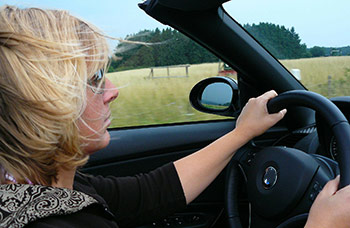 Auto insurance is a requirement for anyone that owns a car, but often the basics of a policy seem to confuse many drivers. There are a few basic things you might want to know to make sure you have the best policy for your vehicle.
Complete Coverage
If you still make payments on your vehicle, then you must have complete auto coverage. This is insurance that will repair (or replace) your vehicle if there is an accident. It also protects you if an uninsured motorist hits you.
Liability
Liability auto insurance is available if you drive an older vehicle that might not have a big replacement value. This insurance protects you if you were to hit something or another vehicle. It would repair the other vehicle, but not your own. It is a little riskier to hold this type of insurance, but it is less expensive.
Deductibles
An auto insurance policy will have different deductibles for each feature. When considering the amount of the deductible, think about how much you can afford to pay out of pocket in the event you have a repair. The larger the deductible amount, the lower the cost of the insurance will be.
Can you afford $500 or $1000 if you have a collision in order to repair your car? Carrying a lower deductible will increase the premium of your insurance, but for some people the monthly budget is less of a concern than a huge chunk in an emergency.
Types of Coverage
Bodily Injury
Bodily Injury coverage is the amount you are insured for to cover any injuries caused to other drivers or passengers. This coverage also helps protect you if you are sued as a result of an accident.
Collision Coverage
Collision coverage is the auto insurance that covers damage if your car hits something. The deductible determines the amount you are responsible for before insurance kicks in.
Comprehensive Coverage
Comprehensive coverage covers theft, fire, hail or vandalism (damage other than collision). This will also have a deductible amount.
Uninsured Motorist
Uninsured motorist protects you against damage from uninsured or under insured motorists.
Medical Payments
Medical payments coverage help cover medical expenses for injuries sustained in a vehicle accident.
Property Damage
Property damage liability is the car insurance that every driver is required to have. It is the coverage that makes payments for damages to property.
How Much Auto Insurance Do You Need?
At Farley Insurance we will take the time to explain your options and make sure that you get the best coverage at a rate that makes sense for your budget. Our qualified insurance agents can help you understand exactly what you are buying.